SCAM ALERT FOR EXHIBITORS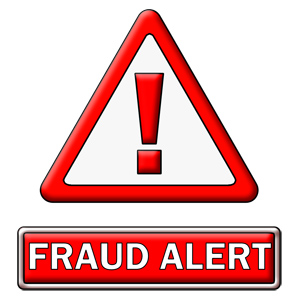 As per our privacy policy, Marketplace Events is a permission-based email sender. We do not share, rent, or sell any email lists.
2024 information will be posted closer to event dates
2023 Exhibitor Information
Exhibitor Kit click here
Shepard Kit/Forms click here
Exhibitor Insurance click here
Vehicle Authorization Form click here
Cobb Exhibitor Services Order Forms
Here you will find all the exhibitor services forms you will need. You can order services from the Cobb Galleria directly online, please find instructions here to do so!
If you are sampling food & beverage in your booth, you will need to fill out and submit the following forms:
Fire Marshal Guidelines are available here
SCAM WARNING
There have been a number of spam emails offering our attendee lists. These are scams and the senders are unauthorized to use the Marketplace Events' name. These scammers are attempting to receive monies from exhibiting companies without providing anything in return. These emails are not approved by Marketplace Events, and Marketplace Events would never ask for bank information or other sensitive information over email.
CLICK HERE for more information.
Miscellaneous Event Sales Tax Return Form
Any unregistered vendors (those without a sales tax account with the State of Georgia), will need to fill out and complete this form.
Dept. of Revenue Form- click here
HOW-TO ENHANCE YOUR COMPANY'S ONLINE EXHIBITOR LISTING
Your basic listing will be uploaded to the website when you book your booth. Within 24 hours you will receive an automated email to enhance your listing. This link can be used multiple times and you can make updates and changes to your listing until ONE day after the show commences. If you have any questions regarding the online exhibitor listing or do not receive the link, please email Jen Kropf, jenk@mpeshows.com.
Learn more about the benefits of creating your enhanced listing.
Go from Basic to Enhanced!
Introducing the QR Code!
A new way to accelerate leads generated onsite at the show. A floor decal with a unique QR Code will be placed in front of your booth.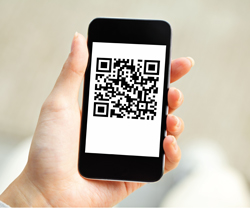 Onsite Show Directory Advertising Opportunities
Three categories available:
a. PREMIUM
b. RUN OF PUBLICATION
c. ARTICLE
Space is limited. First come, first placement. Payment must be received before we go to print. Deadline for artwork to be included in the directory is August 22, 2023 We can't guarantee space AFTER THIS DATE, so don't wait!
Camera-ready artwork required with the dimensions specified below. A high resolution TIF or JPG, with a minimum 300 DPI is required. Full color preferred. Any graphics or artwork that we need to create or adjust on your behalf will be billed at $85.00 per hour.
RUN OF PUBLICATION: this is The Show Directory placement

1/8 Page 1.75" H x 2.25 W" Horizontal only $499
1/4 Page 1.75" H x 4.5" W Horizontal $595
3.5"H x 2.2" W Vertical $595
1/3 Page 2.25"H x 4.5"W Horizontal $775
1/2 Page 3.5"H x 4.5"W Horizontal $875
Full Page 7.5"H x 4.5"W Vertical $999
PREMIUM POSITIONING: choose your PREFERRED location in the directory
Back Cover 7.5"H x 4.5"W Vertical FULL PAGE $1899Inside Back Covers 7.5"H x 4.25"W Vertical FULL PAGE $1599

Opposite inside Back Covers
Full Page 7.5"H x 4.5"W Vertical only $1599
1/2 Page 3.5"H x 4.5"W Horizontal only $999
Opposite Listing Page found in the middle of the directory.
Full Page 7.5" H x 4.5"W Vertical only $1299
1/2 Page 3.5" H x 4.5"W Horizontal only $999

Middle of Directory Full Page 7.5"H x 4.5"W Vertical $1299
Right or left side 1/2 Page 3.5"H x 4.5"W Horizontal only $999
Double Truck Full Middle section 7.5"H x 10"W Horizontal left & right pages $2199

ARTICLE:
Maximum of 250 words per article. You must have an ad placed in the directory in order to be able to run an article. Article cost is $450, and we reserve the right to not run any article at the publisher's sole discretion.
Contact Stan Garnet at stan@buildersamerica.com or 770.512.8228
SOCIAL MEDIA
#LetsGetSocial
Share your show pics or your home reno projects with us.
Hashtags: #AtlantaHomeShow #ATLHomeShow

In efforts to protect potential joint customers from fraudulent events and scammers, we request that you do not create your own Facebook Event. This helps us manage ticket sales for the event, and ensures that our team are available to support both exhibitors and potential attendees with any questions, comments, or concerns that they have. Please feel free to reach out to your show manager or show marketing manager with your companies' Facebook page and we can add you as a co-host to the official event.
Click Here to go to our Facebook Event for 2023.
Click Here for the Social Media Marketing Kit
SHOW HOTEL
Renaissance Atlanta Waverly Hotel & Convention Center
2450 Galleria Parkway
Atlanta, GA 30339
(770) 953-4500
The Renaissance Atlanta Waverly Hotel is connected directly to the Cobb Galleria Centre
Click Here to visit their website.