Get To Know Married To Real Estate's Power Couple Egypt Sherrod and Mike Jackson
Sep 5, 2023, 16:25 PM
Egypt Sherrod and her husband, builder and entrepreneur Mike Jackson, are an HGTV super couple- they were crowned the winners of the flagship series, Rock the Block (season three) and their show Married to Real Estate is currently filming season three in Atlanta.
Sherrod, a radio/television personality and real estate broker, and Jackson, an award-winning DJ and construction builder create their own Atlanta-based real estate construction and design business – and now they're sharing their best home improvements from the show and business with guests at the Atlanta Home Show.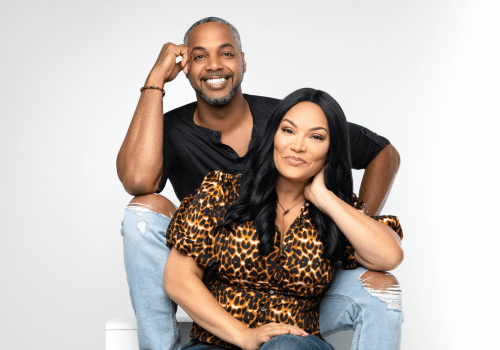 The appear onstage on Friday, Sept 8 and Saturday, Sept 9 at 2:00 p.m., but before they take the stage they are answering some of our burning home improvement (and life at home) questions:

What home trends are you loving?
I am loving minimalist kitchens or scullery kitchens. With most homes being open concept or remodeling to open concept floorplans, kitchens are out in the open. So I love the approach of creating beautiful, design savvy kitchens that hide away the appliances. Or better yet, putting most of the kitchen junk in a scullery kitchen or pantry while leaving the main kitchen to be a wow factor.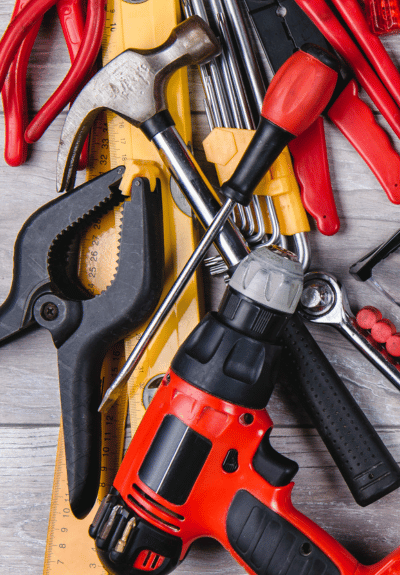 What is an outdated home trend you hope doesn't come back?
Barn doors! I think we overdid them with the farmhouse aesthetic for the past 10 years. Now I love a good sliding door, but it doesn't have to look like a barn. Glass, Upholstered, Shaker, Japandi, etc, there are so many other styles of sliders to go for.

What tools should every homeowner own?
Every homeowner needs a hammer, a flathead and Phillips screwdriver, and a drill.

Egypt, are you a plant mama, or is your green thumb lacking?
I used to have a black thumb! But now I am very much green thumbing it up. I have a vegetable and herb garden in my yard and I literally live out here. I grow everything from cucumbers and broccoli, to tomatoes, peppers, and kale.


Tell us about your pets.

We have a gorgeous labradoodle named Serene. Serene sounds like a girl's name I know, but it's a boy dog. Our kids just loved that name.

What's your favorite paint color?
I love many paint colors such as Aqua Smoke, Storm Cloud. But right now the hot color is Cracked Pepper by Behr. It looks good with everything.

What are your best landscaping tips?
Set your irrigation for 6am so the lawn stays hydrated but you don't want to water while the sun is high because it will scorch the grass. And for year-round depth and color, choose dependable perennials such as nandinas, loropetalums and hostas and double knockout bushes. Then you'll always have something in bloom. And you can just layer your seasonal flowers in front.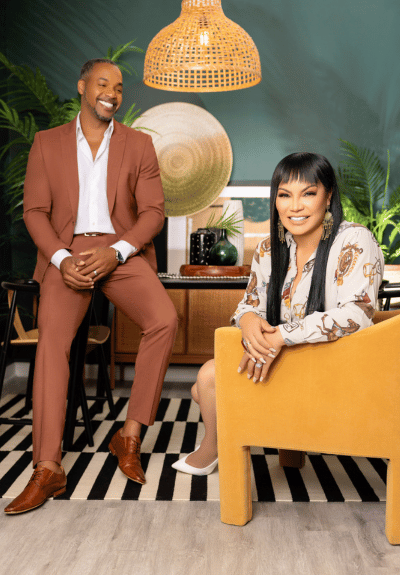 Favorite room in your home?
Our den. It gets tons of natural light and overlooks the garden. It's the place where everyone congregates and cuddles.

Tips for designing an office at home?
Find the focal wall and make it pop. Every room needs a focal wall and an office is no different. You can enhance it with millwork, wallpaper or even just with a little paint. You may need to add more lighting. Most rooms are underlit. So adding some canned lights or a floor lamp and using daylight bulbs will brighten the office and make it a more desirable place to work. Integrate your outlets and storage. Nothing looks worse than having cords hanging everywhere. So think about furniture pieces that have outlet strips, usb ports etc already built within and ensure it has plenty of storage so your office won't look junky.

Any furniture thrifting tips?
Everything old can become new again with a little bit of paint or polish. I love going thrifting or estate sale hunting. I find old cabinets or sideboards, sand them, use some cabinet paint and change the hardware. Voila! It looks like an amazing brand new piece.
What projects are you currently working on?
Season 3 of Married To Real Estate on HGTV is in production and we are making this one bigger and better than ever. Our relationship podcast "Marriage & Money Podcast with Egypt & Mike" is coming back for season 2 this month as well. We are so grateful for all the fans who have supported our journey.


What's your favorite part about speaking at a home show?
It's always great when we can get out and meet our fans and the community. The home show allows us to do just that! Plus we pick up a few tips and new vendors of our own.


When you design a room, what is the most important interior design advice you give?
When I design a room, the most important advice I give is "Trust Your Designer." LOLOL.
For more on Mike and Egypt and the Atlanta Home Show, please visit Official Fall Atlanta Home Show | September 8-10, 2023 | Cobb Galleria Center